Please Note Our New Location! Our Luncheons Have Moved!
Our luncheons will now be held at the Fort Worth Club in Beautiful Downtown Forth Worth! Please see the details below:
The Fort Worth Club
12th Floor - Trinity Ballroom
306 West Seventh Street
Fort Worth, TX 76102
*Parking Information: You will be given a discount on the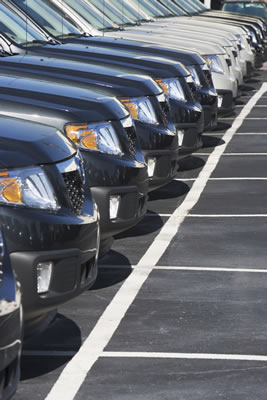 General Club Garage Parking Rates if you bring your parking garage ticket to the luncheon registration desk to get stamped. This stamp will reduce your parking fee to $3.00 per vehicle!
There is additional parking available at The Fort Worth Club "P1" Off-Site Parking Lot, located on the corner of 6th Street and Lamar Street. In the event that there is not an attendant at the P1 lot, the "code" that you would need to enter would be #139, this will give you the $3.00 per vehicle discount.


---
Program Topic: 10 Steps to Transitioning from Major Event Fundraising to Mission-oriented Campaign Fundraising
Are your major fundraising events losing steam? Are your most loyal donors/sponsors/attendees asking for something different? Would you like to raise more money while drastically reducing those fundraising event expenses? Does your organization need to refocus attention to your important mission in our community? If so, please join us to learn ten steps to transitioning from major event fundraising to mission-oriented campaign fundraising.
Presented By: Lerii F. Smith, CFRE
About the Presenter: Lerii F. Smith, CFRE
Lerii F. Smith, CFRE, Founder and President of Project Partners has dedicated her 32-year career to advancing community causes. She has designed and developed fundraising programs resulting in millions of dollars of cash and in-kind donations of products, services and media. She has facilitated the work of more than 250 volunteer task forces, committees and boards of directors, and managed more than 1000 events. Lerii has built scores of new community programs, and communicated and coordinated directly with hundreds of internal and external audiences. With a twenty-year track record of fundraising and community engagement success, her consulting and project management firm, Project Partners, has served more than 50 distinguished organizations to date, the majority of which return to Project Partners for multiple years and/or for multiple projects.
Prior to forming Project Partners in 1995, Lerii worked for the Fort Worth Chamber, the American Heart Association and the Texas Cooperative Extension Service. Her award-winning work, now spanning three decades, provides insights and expertise simply not found elsewhere.
Lerii is a 1983 honors graduate of Texas Tech University's College of Human Sciences, and was named a Distinguished Alumna of that college in 2006. Lerii currently consults, speaks, writes and directs a talented, committed team of professionals providing personable, dependable, results-oriented consulting and project management services for public, private, and nonprofit organizations who make a difference in our community.
Lerii and her husband of 29 years, Steve, have two children, ages 21 and 24. She volunteers for her church, the Fort Worth Chamber of Commerce, and numerous other nonprofit and educational boards and committees