Please join us for the
May Members Luncheon
May 11, 2015 | 11:30 - 1:00
ROOM CHANGE!
Our luncheons will now be held at the Fort Worth Club in Beautiful Downtown Fort Worth! Please see the details below:
The Fort Worth Club
12th Floor - Top of the Town BallRoom
306 West Seventh Street
Fort Worth, TX 76102
*Parking Information: You will be given a discount on the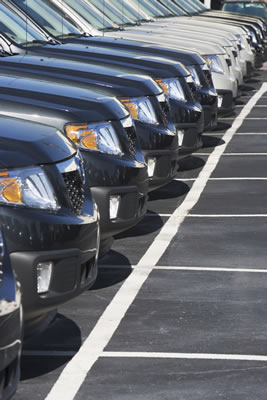 General Club Garage Parking Rates if you bring your parking garage ticket to the luncheon registration desk to get stamped. This stamp will reduce your parking fee to $3.00 per vehicle!
There is additional parking available at The Fort Worth Club "P1" Off-Site Parking Lot, located on the corner of 6th Street and Lamar Street. In the event that there is not an attendant at the P1 lot, the "code" that you would need to enter would be #139, this will give you the $3.00 per vehicle discount.

---
Program Topic: A Paradigm Shift: Next Practices, presented by:
Lynne Wester, Donor Relations Guru
The dynamic of donor relationships are experiencing a revolution unlike any seen before. Communications are no longer segmented, stark, and costly mailings; now we are look toward a present and future filled with rich, bold, all-encompassing communications that grab and engage donors and prospects where they are. The real value of this new paradigm, however, is in the genuine, authentic conversation that exists.
Regardless of affinity, organization type hierarchy, structure or budget, the standards exist, and at a minimum these should be a core function of every well performing development shop. What sets the high achieving shop apart is their ability to take calculated risks, embrace failure, and innovate. We innovate not for the sake of being different but because it challenges us to move forward and shed the old guards of the past while challenging conventional wisdom.
Let's walk through this changing landscape together and learn how to move forward and inspire others to join our mission of innovation and the future of the next best practice.

About the Presenter: Lynne Wester, Donor Relations Guru
Lynne Wester is a frequent conference speaker and well-known resource for donor relations and fundraising expertise. She has been featured in The Washington Post, CURRENTS magazine, The Chronicle of Philanthropy and other industry publications. Lynne created this website and blog to share her expertise, opinions, and collections of samples on a variety of topics with the greater development world and hosts a monthly webinar series.

It is her personal philosophy that the goal of any great fundraising operation is to use strategic communications and interactions to foster the relationship between the organization and its constituents and friends. If we are effective with that strategy, they will be engaged in a way that drives them ever closer to embracing the organization's mission and values, they will give their money, time, and talents and volunteer to spread that same message with others, which will encourage their fellow peers to invest in a way that will enable the organization to further light the world.

Using her expertise and hands-on approach, Lynne works with organizations to help them keep their focus donor driven, technology savvy, strategic, and always with a splash of good humor. She received her undergraduate degrees from the University of South Carolina and is a loyal gamecock alumna, donor, and fan, and holds a master's in strategic fundraising and philanthropy.
2015 AFP Web/Audio Conferences
Are you looking for a high quality, low cost, convenient fund raising educational source?
Once again, your chapter is offering select offerings from the AFP 2015 Webinars in partnership with the Center for Nonprofit Management West.
Sessions are available at $10 for AFP members, $15 for non-members.
Dates and subjects appear below.
Where?
Center for Non Profit Management West 2701 W. Berry Street, Fort Worth
When?
11:30 a.m.—Networking
12:00 noon -1:30 p.m.—AFP Webinar and Brown Bag Lunch
Wednesday, May 20th
Engaging Your Board in Fundraising for the Small Shop Sandy Rees, CFRE
Wednesday, September 16th
In It for the Long Haul: How Donor Retention and Major Gifts Can Transform Your Nonprofit James Greenhoe, CFRE
Register? Questions? Contact Linda McMillan at
mcmillan@cnmconnect.org